---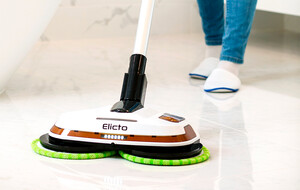 Elicto Spin Mops
Is It A Mop Or A Vaccuum? Yes.
The answer is yes, because It's both. This collection of innovative cleaning tools from Elicto includes a selection of unique products designed to cut your cleaning time so that you can enjoy more time relaxing and less time toiling over dirt and grime. From the 5-in-1 Vaccuum Spin Mop, all the way down to the Waterproof Telescopic Power Scrubber, Elicto has the power to get your whole house sparkling clean with half the effort and twice the power.
Sale Ended
The sale has ended for this item, but check out our other amazing sales.